Choosing The Online Business Model That Suits You Best
Now that you've taken the time to carefully select a target market, it's time to make some important decisions on how you'll make money by serving your target market. Making money can involve many choices, but let us boil it down to 6 basic choices to make things as simple as possible.
Tips for Choosing Your Online Business Model
As your business grows, you may incorporate more than one or even all of these models - but make things simple on yourself by choosing one model to start with.
1. Sell Your Own Product:
When we say "start from scratch", this means you would make your own product or service to sell. For example, if you are an artist or crafter you might make your own products and offer them for sale. You might also invent a product that you have manufactured.

How Long & How Much Money Does it Take?: If you develop a physical product that you will ship in the mail (ex. candles, cell phone accessories), you will likely need more start-up cash and will have to invest more time to get started. You will also have to consider your time and required storage space continuing to develop, package and ship products.
2. Sell a Service:
Services in all kinds of areas are in high-demand. Whether you are looking to p
rovide your bookkeeping services, career counseling, travel planning or other services...there are many possibilities for setting your office up online.

How Long & How Much Money Does it Take? If you develop a service, it's easier to get going quickly. For example, If you're a resume writer, it's as simple as setting up your website and then promoting your service.
However, realize that when you sell a service, you will be "trading your hours for dollars". This means that you will only get paid when you are actively working for clients. If you sell a product, your income isn't so limited by your time as you aren't being paid "per hour".
3. Sell Information Products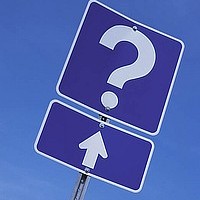 One thing is for certain, one of the main reasons people use the Internet is as a source of information. In many cases, people are willing to pay for quality information that helps them solve various problems, accomplish goals, etc. You can cash in on this by selling what are called "information products."
Simply put, information products are courses (they can be as simple as a downloadable 8-page written report or as extensive as full library of DVDs) that usually teach the user how to do something. You can create ebooks (digital written documents), audio recordings or video recordings that teach a certain subject. Your customers order from you and then they download the products off the Internet. There is no need to ship or manufacture a physical product…it can all be done automatically on the Internet unless you want to ship DVDs, books, CDs, etc.
How Much Time & Money is Needed: Information products can take time to develop, but your time investment is often a one-time only thing. You can invest this time yourself or hire writers, videographers, etc. to help you with the process.
Once your product is complete and your website is ready, you can start accepting orders and your customers will automatically download your product. Yes, there will be maintenance and customer service to deal with, but the business is not time intensive and there's no need to go to the post office at all!
4. Sell Products Through Affiliate Programs:
If you don't have (or don't want to have) your own product or service to sell, you can market someone else's products through affiliate programs. With an affiliate program, you are paid a percentage of sales that are made when you refer someone to a company's website. You are given a special referral code that you place on your website so the company can keep track of the sales you send to them. The company develops the products, fills orders and provides customer support.
There are plenty of companies online (big and small) that offer affiliate programs, so there is no shortage of things to sell. Companies like Amzon, eBay and PetCo all have affiliate programs. If you go to any website, just look for a link to "Affiliate Program" or "Referral Program" and you'll find information on how you can become an affiliate for that company if they offer such a program. There is no charge for signing up for an affiliate program.

You could, for example, set up a website that included information about breeding cats. Then you could recommend products from PetCo (or other companies too) and earn a commission when you send them a sale. Commissions very from 5% - 50% and higher. Products with large overhead (ex. Physical products that are shipped out) tend to have lower commissions and information products tend to have very worthwhile commissions in the higher ranges.

How Long & How Much Money Does it Take: This is likely the least expensive and quickest to start online business. All you need to do is create a website that draws in targeted traffic and then you make product recommendations through your affiliate link.
Marketing with affiliate programs is also a good way to get your feet wet with a particular target market and understand what types of produts they buy...and they don't buy. That way, when you're ready to develop and/or sell your own products, you'll already have a good idea of what to provide to your target market.
5. Join a Direct Sales Company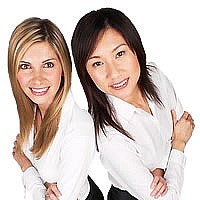 If you feel you need more structure and support, joining a Direct Sales Company is an option. There are hundreds of direct sales companies available offering everything from cosmetics and skin care to kitchenware, home décor, craft products, and dietary supplements. Usually independent representatives sign on under another representative or sponsor who will provide information, marketing materials and support to get you started.

Traditionally, we think of like Tupperware, Avon and companies like that when we think of direct sales. But things have come a long way and there companies that allow you to sell children's toys, pet products, clothing, candles, jewelry and more.

Direct sales reps usually work for a commission (usually between 20-40% -- with a large number offering 25%) and are subject to the rules set out by the company, in terms of online selling. So, definitely check into the rules before signing up with any company.

How Long & How Much Money Does It Take? Start-up costs vary from company to company. You will likely have to purchase a "kit" that contains product and marketing materials. You will also have to process orders and deliver product unless the company has an online ordering system already available (recommended).

Many direct sales companies will provide you with a ready-made website. Everyone who is marketing the product will have a website that looks the same and in most cases cannot be modified except by the company. While these websites are usually good for processing orders, they are not suited to developing searching engine traffic and establishing your uniqueness in your competitive market.

To really be able to market yourself online, we recommend that you create your own web presence. It will allow you to reach a very focused target market and establish you as unique in your industry. For example, if you're going to sell home décor online, you want to be able to draw in targeted leads to your website. You want to offer home décor tips and information – and recommend your products for sale on your ordering site.
6. Sell Products You Purchase Wholesale
If you don't want to develop your own products, you can resell other people's products. You can buy them at wholesale and ship them out from your home. Or you may prefer the ease of having somebody dropship the products for you. Dropshipping means the company from which you buy wholesale does all the shipping for you. You just take the orders and submit them to the dropshipping company as you get them.

Just like companies that offer affiliate programs, you'll find many that offer wholesale programs. Search around to see if you can find a wholesaler for the product you want to sell.

How Long & How Much Money Does it Take: You can get started relatively quickly with selling wholesale products. You need to find the products you want to sell and develop your website to sell them. How much money it will cost to get started, depends on whether you pre-purchase inventory or if you choose to dropship. Realize that you will have a higher profit margin if you pre-purchase inventory because the company you work with will likely give you a better price.
What Now?
Over time, your business will likely come to incorporate more than one business model, but take it slow at first for a couple of reasons:
1. Always take a focused approach with your online business and introduce things slowly, so you can test and improve your results before adding more workload and responsibility to your plate.
2. It takes time to understand your target market and what they really want. Offering a few products to start with and growing your selection as you have a deeper understanding of their needs is always the smartest route to take.
To decide on what you should do now:
Read through your options again. Consider your personality, time and financial constraints in making your decision.
For example, if you are on a strict budget and are working full time outside the home, you might consider something like direct sales or affiliate marketing. However, if you don't like being tied down to strict rules and want full creative license with your business, you might skip the direct sales as they tend to be more strict on how their representatives can market their products.
Or if you're a terrific writer and are knowledgeable in a subject you've discovered (through your target market research) could be very profitable, you might choose develp and sell your own information product.
Ultimately, you want to choose the best fit for your own unique self. Once you've decided, do you research to find a small offering of products you can start selling.
Now that you have your target market chosen, know what business model you're going pursue and have found some potential product offerings, let's talk about selecting a domain name for your website.